Why I'm going to Kenya
READ TIME: 5 MINUTES
Since posting that I'm going to Kenya, I've gotten a lot of positive response, mostly something like:
You're a good person for going to Kenya.
With each of those comments I feel more and more like an impostor.
I'm not going to Kenya because I'm good.
I'm going to Kenya because I suck.
I'm completely self-absorbed, and I don't think I can break it whilst living in a society that tells me that if I'm just a little nice or give just a little money or help people once in a while, that I'm a good person.
I don't think I'm a good person. I think it's taken me 18 years of being a Christian to actually do what Christ told me to do in The Great Commission:
Therefore go and make disciples of all nations, baptizing them in the name of the Father and of the Son and of the Holy Spirit, and teaching them to obey everything I have commanded you.
Currently...
I wish I was good.
I wish I cared more about other people than I do myself.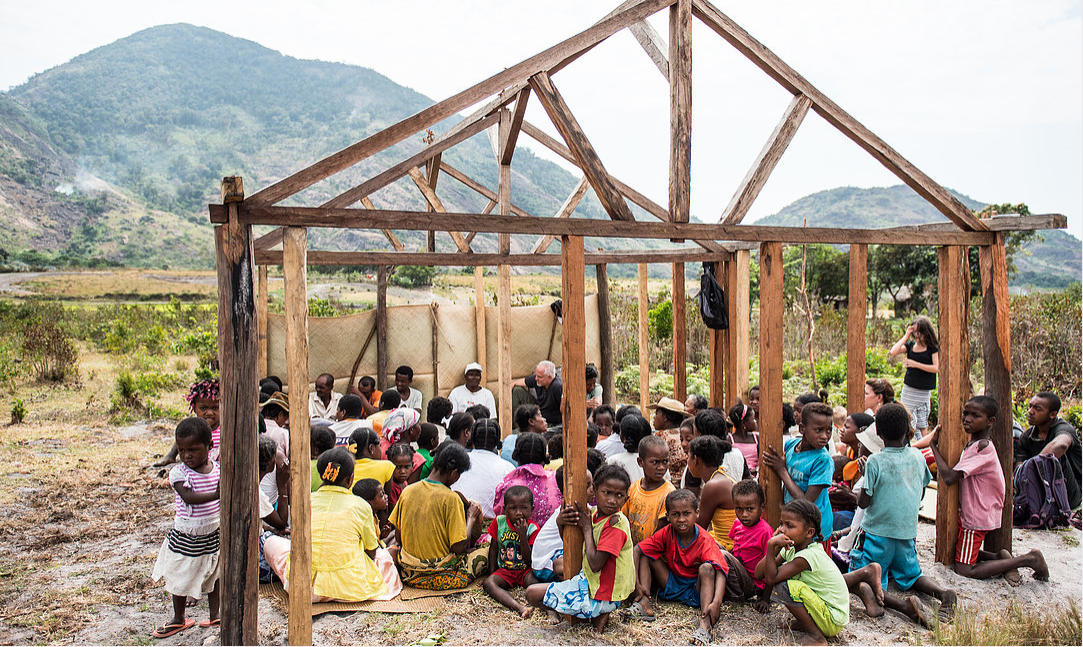 I wish that when someone asked me to sponsor him/her on a mission trip, I gleefully obliged. No, any money I've given anyone has been carefully prayed over, you know... just to make sure this is "God's will". Yet, every time I swipe "Order Now" on Amazon, I never once ask if it's "God's will".
I wish that when someone asked me to give up my Saturday to help them move in the heat or do some community thing, I wish I was so joyfully willing. But I'm not. I have to "prioritize my self-care and self-love and self-help". In hindsight, I'm starting to see why I'm so self-absorbed.
I wish that when someone said they were struggling with a problem, I was patient and listened and supported them through the highs and lows. Nope. I interject with the solution -- MY solution -- to fix them and the whole world. And when they make a bad decision to continue the problem, I throw my hands up, indignant at their weakness and satisfied that I tried to help.
I'm not going to Africa because I'm a good person, I'm going there because I suck and modern American culture is telling me I'm good.
Hopefully...
I don't know that Africa has the cure for me, but I have a suspicion that God led me down this path for this reason. Everyone who I've ever talked to about a mission trip to a third-world country has told me that it changed them. Upon returning, they couldn't look at their excess the same. They could no longer look at our individualistic (read: bigger houses, more lonely) society like it was "normal". They couldn't look at their own lives like it was all about them. I want that.
I want to look at myself differently — less often.
I want to look at people differently — more often.
I want to see God differently — in every part of every day.
I don't want my prayers to be, "God, could you do this for me?" "And could you send me a good husband and kids?" "And could you pay all my bills where I overspent?" With the afterthought being: "Oh, and...help kids suffering and stuff, too, I guess."
I'm tired of life being all about me.
That's why I'm going to Africa, and here's how our trip will help Kenyans.
Two ways we plan to help:
Go Love Africa (the group I'm going with) takes portraits for children in rural villages, most of whom have never owned a photo of themselves. CAN YOU IMAGINE?! More than that, can you imagine not owning a photo of any of your loved ones? Moms not having a photo of their babies. Children not having a photo of their parents. CAN YOU IMAGINE?! On the back of these photos, we get to share the gospel of Christ in their native language. EPIC, RIGHT?! We are partnering with local church pastors who will develop long-term relationships with families who will come to know, follow and love Jesus through our outreach.

Days for Girls is a global ministry we are partnering with to bring feminine hygiene products and education to girls who would otherwise drop out of school once having their first menstrual cycle. CAN YOU IMAGINE?! Seriously -- can you imagine? It's not that education isn't available; it's that this seemingly simple problem stands in the way. We can fix it. For $10/person, we can fix it! Our hope is to bring 600 kits with us to help 600 girls.
Will you help?
Please donate toward our trip in September. Each of the 5 of us going need to raise $3000. So far, I've raised about $800, meaning I still need $2200 just to go. I believe God is going to call the hearts of the right people to sponsor me, so with that said, I'm paying the remainder of my bill no matter what, mostly because it's due soon…
So why fundraise?
When I was praying about this trip, I felt God laid an important message on my heart. Through fundraising, I'm going to be partnering with each of you to bring the Gospel to Kenya. This isn't about me going, because remember: this isn't about me at all.
This is about me thinking less of myself and more of community. Not: "What can I do to save the world?" Instead: "What can we do as a community to save the world?"
This trip is about all of us learning: What it's like to be Kenyan. What it's like to not own a single photograph. What it's like to drop out of school at 13 years old because of a normal body issue. And I'm even hoping to learn: What it's like to live in a real community where you actually have to depend on people and build relationships that last your entire life. (That's an aside, but just being honest...)
See, I don't think I'm the one broken person who lives so self-centered. I think we all are. Self-absorption isn't a contemporary problem, nor an American problem. It's a human problem. We all think too much of ourselves and too little of the other SEVEN BILLION PEOPLE in the world, whether that be our next door neighbor or our global neighbors. If you've always wanted to follow Jesus' footsteps, bringing love and hope around the world, start with this one donation! It's so easy!
Through your donation, you will be helping us be God's hands and feet in Kenya. And I will report back all that I learn, all that God shows us, and the miracles He is going to do over there.
Want to be a part of that?
Click here to donate: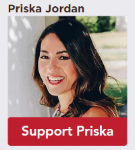 Thank you in advance for your support!
With love,
Go Love Africa is a 501(c)(3) non-profit organization. Donations are tax deductible.